Colour therapy, also known as chromotherapy, is an alternative healing method that uses colours to promote well-being and balance in the body, mind, and spirit. It is based on the idea that individual colours possess specific energy vibrations that can affect our emotions, moods, and overall health.
Colour therapy is believed to work by rebalancing the body's energy flow, which helps restore physical, emotional, and spiritual balance. Different colours correspond to different chakras or energy centres in the human body that can become blocked or unbalanced due to stress, illness, or other factors.
Book a Consultation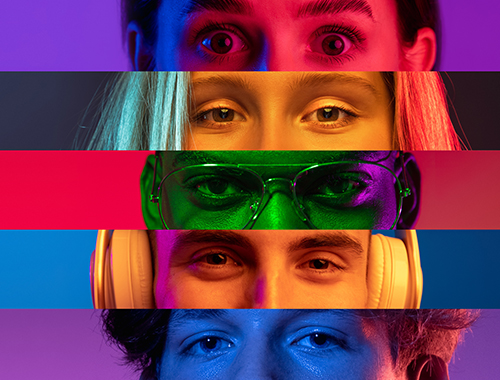 Colour can stimulate our energy or dull our senses. Bright colours tend to be uplifting, while muted colours are usually more relaxing. One colour can even seem repulsive to us, while another may be enormously appealing. Colours influence us differently because they have different wavelengths and frequencies, affecting other brain parts.
Green light therapy is a popular type of colour therapy that is used to promote relaxation, reduce anxiety, and improve mood. Greenlight is said to help balance the heart chakra, which can help to reduce feelings of loneliness, grief, and heartache.
Book a Consultation
Other colours that are commonly used in colour therapy include
Benefits of Energy Detoxification
Red:

enhances energy, confidence, and courage.

Orange:

promotes creative expression and emotional balance.

Yellow:

Yellow: boosts mental clarity, focus, and confidence.

Blue:

encourages relaxation, calmness, and tranquillity.

Purple:

stimulates intuition, spiritual awareness, and personal growth

Pink:

promotes self-love, compassion, and emotional healing.

White:

represents purity, clarity, and spiritual enlightenment.
Different colours can also be used to evoke specific emotions or feelings. For example, warm colours like orange and red are said to make us feel more energised and passionate, while cool colours like blue and green are associated with feelings of calmness and relaxation.
Colour psychology is another area of study that explores the hidden meanings and symbolism behind different colours. By understanding the deeper meanings behind each colour, you can tap into deeper levels of yourself and better understand your emotions, motivations, and behaviours.
Incorporating colour into your everyday life is a simple and effective way to enhance your mood and promote well-being. You can wear clothes in your favourite colours, decorate your home with colourful accents, or even eat foods that are rich in vibrant hues.
There are also many creative ways to harness the power of colour therapy, such as through art, meditation, or visualisation exercises. By engaging with colours in these ways, you can tap into the healing power of colour and improve your overall quality of life.
With colour therapy, you will learn to unlock your inner potential and better understand yourself and your emotions. Here are ways how colour therapy can help in your personal life:
It deepens a healer's understanding of the healing properties and effects of colours on the mind, body, and spirit.
It enhances a healer's ability to recognise and interpret the subtle energetic imbalances and blockages in clients using colour analysis.
Supports healers in developing a more holistic and multidimensional approach to healing, incorporating the vibrational aspects of colours.
Promotes a sense of joy and inspiration in healers as they witness the transformative effects of colours on themselves and their clients.
Encourages healers to explore the cultural and historical significance of colours, deepening their understanding of the universal language of colour.
As a healer, investing in colour therapy training is a wise decision that can benefit you and your clients. Below are ways how it helps you grow professionally:
It improves a healer's expertise in utilising colours as a powerful healing tool, distinguishing them as specialised practitioners in the field.
Enables healers to effectively communicate and educate clients about the healing properties and benefits of colours, fostering client engagement and trust.
The training program gives healers the confidence and expertise to offer colour therapy consultations or specialised colour healing sessions to clients seeking specific outcomes.
Expands a healer's versatility and range of modalities, allowing them to address a broader spectrum of client needs and concerns.
It enhances a healer's ability to work with diverse client populations, as colour therapy can be adapted and customised for individuals of various ages, cultures, and backgrounds.
In conclusion, colour therapy is a fascinating and effective way to promote well-being and balance. By understanding the basics of colour therapy, exploring different colours, and incorporating them into your everyday life, you can tap into their powerful healing energies and enhance your mood, creativity, and overall sense of well-being.