The Energy Detox is the most potent and effective technique for boosting vibrational healing energy, reviving life force, and clearing blocked energy pathways. People who are stuck, unable to identify the source of their problem or challenge, or suffering from a severe and life-threatening sickness can benefit most from the Energy Detox method.
Additionally, an Energy Detox will frequently unblock energy channels and free up room for processing and decision-making for anyone who is at some form of crossroad in life, is feeling concerned about it, and is unsure of the proper option.
The Energy Detox is one of the greatest methods to get started for anyone who feels confused, overburdened, or out of balance and senses a need for a change but is unsure of where or how to start. It may be done by anyone and is straightforward and simple to do.
Book a Consultation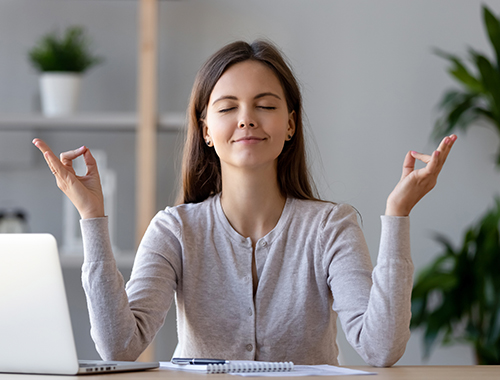 Understanding Energy Detoxification:
Energy detoxification is rooted in the belief that our bodies and surroundings are composed of various energies. These energies can influence our emotional, mental, and physical states, impacting our overall health and happiness. Just as we cleanse our physical bodies through nutrition and exercise, it is equally essential to cleanse our energy to maintain balance and vitality.
Book a Consultation
The Process of Energy Detoxification:
Energy detoxification training employs various techniques to help individuals release and purify negative energy. Some of the most common methods include:
Benefits of Energy Detoxification

Meditation:

Meditation is a powerful practice that helps quiet the mind, reduce stress, and cleanse the mind-body connection. By focusing on the breath and letting go of negative thoughts, we create space for positive energy to flow freely.

Healing Touch:

Healing touch therapies involve the transfer of positive energy from a practitioner to a recipient, promoting relaxation and healing. These techniques help remove blockages in the energy field, encouraging a sense of balance and well-being.

Sound Healing:

Sound healing utilizes vibrations from instruments like singing bowls, gongs, or tuning forks to clear stagnant energy. The soothing sounds aid in relaxation and dislodging negative energy from the body.

Grounding Exercises:

Grounding practices involve connecting with nature, such as walking barefoot on the earth, to release excess energy and restore balance within.

Crystal Therapy:

Crystals are believed to hold unique vibrational properties that can cleanse and balance energy. Practitioners may use crystals in various layouts or carry them for energetic support throughout the day.

Emotional Release Techniques:

These techniques help individuals identify and release suppressed emotions that may be contributing to energy blockages. Through expression and acknowledgment, one can experience emotional liberation.
Energy detoxification training offers a pathway to reclaiming inner harmony and cultivating a sense of empowerment. By embracing these practices, individuals can embark on a transformative journey toward improved well-being, heightened awareness, and a deeper connection with themselves and the world around them. Whether you seek to alleviate stress, enhance your spiritual connection, or simply want to feel more balanced, energy detoxification training holds the potential to be a life-changing endeavor that nurtures the mind, body, and spirit.