At Gateway of Healing, we believe that true healing and transformation begin from within. Our mission is to provide a nurturing and supportive space for individuals seeking to embark on a journey of self-discovery, personal growth, and empowerment. Led by Dr Chandni Tugnait, a renowned life coach, business strategist, NLP expert, and healer, our team is committed to helping you unlock your full potential and embrace a life of abundance, joy, and purpose.
Book a Consultation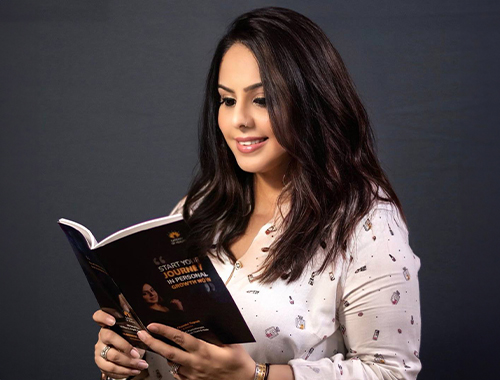 Gateway of Healing is a community of experienced and compassionate people dedicated to your well-being.
We are more than just a healing centre. A key figure in the field of alternative medicine and healing is Dr Chandni Tugnait, the inspirational founder of Gateway of Healing. She has cultivated her expertise in more than 20 different healing modalities over more than 14 years of practice, offering a thorough and integrated approach to healing and personal growth.
Book a Consultation
Our Approach
At Gateway of Healing, we embrace a holistic approach that recognizes the interconnectedness of mind, body, and spirit. We understand that true healing encompasses all aspects of one's being, and we address each dimension with care and expertise. Whether you seek emotional healing, physical well-being, spiritual growth, or personal transformation, we are here to guide and support you every step of the way.
What Sets Us Apart
Personalized Care: We recognize that every individual is unique, and our healing plans are tailored to meet your specific needs and goals. Your journey at Gateway of Healing is as individual as you are.
Integrative Modalities: Dr Chandni is proficient in diverse healing modalities, allowing her to create a personalized and comprehensive approach that addresses all aspects of your well-being.
Supportive Community: At Gateway of Healing, you will find a supportive and nurturing community that celebrates your progress and encourages you to embrace your true potential.
Transformational Results: Our proven track record of transformative results speaks for itself. Countless individuals have experienced profound positive changes in their lives through our healing and coaching services.
Our Commitment
Your well-being and success are at the heart of everything we do. At Gateway of Healing, we are devoted to providing you with the highest level of care, compassion, and expertise. Our team will walk alongside you on your healing journey, empowering you to overcome obstacles, embrace your strengths, and achieve your goals.
Take the First Step
Are you ready to venture on a transformative journey of healing and personal growth? Allow Gateway of Healing to be your guide as you step into a life of abundance, joy, and fulfilment. Whether you seek emotional healing, clarity of purpose, or personal transformation, we are here to support you on this empowering path.
Contact us today to take the first step towards a brighter and more fulfilling future with Gateway of Healing. Together, we will unlock the gateway to your healing and transformation.
BE MORE. DO MORE. HAVE MORE.