Each person has their own energy field, which is responsible for the connection they establish with people, places, situations, and circumstances. Since we are energy-sensitive beings, we pick up on the energies of people and things around us. Sometimes we feel sad, angry, irritated, or upset for no apparent reason. This could be because of the energy picked up by someone or something. Detoxification of Energy keeps us cleansed, aligned, balanced, productive, energetic, happy, pain-free and healthy.
Book a Consultation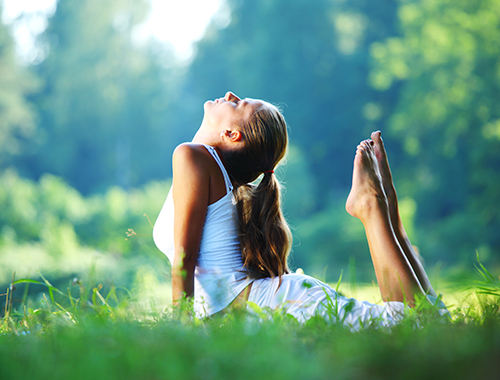 People use energy for everything from walking to doing things like meditation.
Energy can neither be created nor be destroyed; it can only transform from one form to another. Each person has their own energetic field, which is responsible for the connection they establish with people, places, situations and circumstances. When some energy resonates with us, we experience a positive vibe. Likewise, when energy does not resonate with us, we refer to it as a negative vibe. To rid ourselves of that negative energy, we need energy detoxification.
Book a Consultation
Detoxification of energy can be done in two ways
1) Physical Detoxification –
It involves the removal of toxins from the body through sweat, urine, and bowel movements. These usually are excreted through the skin pores or through the mouth/nose. It also involves proper nutrition and hydration to avoid the accumulation of toxins in our bodies.
2) Mental Detoxification
involves releasing negative thoughts about oneself or others and replacing them with positive ones. It also requires forgiveness towards oneself or others for any wrongs committed against one another, as well as eliminating negative thoughts about oneself or others from one'sone's mind by replacing them with positive thoughts about oneself or others instead.,
In addition to this, it also involves visualising yourself as being healthy and fit so that you can have a better self-image which will help motivate you towards achieving your goals and dreams in life.
Benefits of Energy Detoxification

Improved Energy and Vitality

By clearing energetic blockages, energy detoxification can enhance overall energy levels and vitality.

Emotional Well-Being

Releasing negative energies can help reduce feelings of stress, anxiety, and emotional heaviness, promoting emotional balance and well-being.

Enhanced Clarity and Focus

A cleared and balanced energy system can lead to improved mental clarity, focus, and concentration.

Better Sleep

Energy detoxification can help release restlessness and promote better sleep patterns.

Strengthened Immune System

A balanced energy system can support the body'sbody's natural healing mechanisms, leading to a strengthened immune system.

Enhanced Intuition and Spiritual Connection

Clearing negative energies can help one connect more deeply with intuition and spiritual self.

Physical Healing

Energy detoxification can complement physical healing processes, supporting the body'sbody's natural ability to heal.
Energy detoxification is a valuable practice for maintaining overall health and well-being. By clearing and balancing the energetic system, individuals can experience improved energy levels, emotional well-being, mental clarity, and spiritual connection.
The benefits of energy detoxification extend beyond the subtle energies and can positively impact physical health, immune function, and overall vitality. Whether through practices like sound healing, energy healing, or meditation, energy detoxification empowers individuals to create a harmonious and balanced inner and outer environment, fostering a state of vibrant health and self-awareness.