The human mind is a vast, intricate landscape comprising conscious and subconscious realms. While the conscious mind plays a significant role in our daily decision-making and thought processes, the subconscious mind holds the key to our beliefs, emotions, and deepest desires. Understanding and harnessing the magnificence of the subconscious mind can lead to profound personal growth, success, and transformation in various aspects of life.
Book a Consultation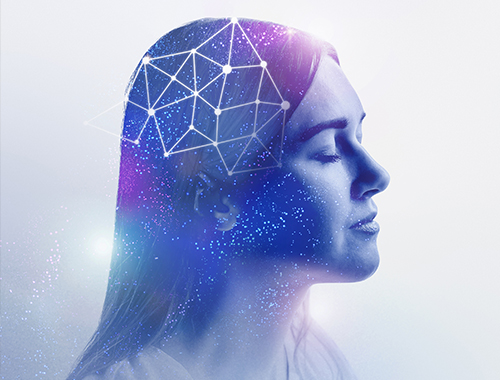 The subconscious mind operates below the level of conscious awareness, influencing our thoughts, behaviours, and perceptions in ways we may not fully comprehend.
It is like the vast ocean beneath our conscious thoughts, storing memories, experiences, and beliefs accumulated throughout our lives. While the conscious mind processes information slowly, the subconscious mind operates rapidly and automatically, shaping our responses and reactions to the world around us.
Book a Consultation
Beliefs and Programming: The Subconscious Blueprint
One of the most remarkable aspects of the subconscious mind is its role in forming and storing beliefs. When the conscious mind is still developing in early childhood, the subconscious mind acts as a sponge, absorbing information and programming based on experiences and external influences. These subconscious beliefs, whether positive or negative, act as the blueprint for our attitudes, habits, and self-perception.
For example, if people grow up hearing positive affirmations about their abilities and worth, their subconscious mind may form beliefs of confidence and self-assurance. On the other hand, negative experiences or criticisms may lead to subconscious beliefs of inadequacy or self-doubt. These deeply ingrained beliefs can significantly impact our actions and decisions throughout life, often without conscious awareness.
The Power of Visualization and Affirmations
Given the influential role of the subconscious mind in shaping our reality, techniques like visualisation and positive affirmations have gained popularity in personal development and success literature. Visualisation involves vividly imagining desired outcomes and experiences, effectively communicating these visions to the subconscious mind. Individuals can reprogram their subconscious beliefs to align with their goals by repeatedly visualising success, abundance, or personal growth.
Similarly, positive affirmations are statements that assert specific positive qualities or intentions. Regular affirmations can replace negative beliefs with positive ones, empowering individuals to embrace their potential and attract abundance into their lives. Through consistent and focused practice, individuals can harness the magnificence of the subconscious mind to create a more positive and fulfilling reality.
The Subconscious Mind'sMind's Role in Manifestation
The concept of manifestation revolves around the idea that our thoughts and beliefs shape our external experiences. When the subconscious mind is aligned with our conscious intentions, we can more effectively attract desired outcomes. For instance, if someone genuinely believes they can achieve their goals and takes inspired action, their subconscious mind will support them in overcoming obstacles and seizing opportunities.
However, if subconscious beliefs contradict conscious desires, they can act as self-sabotaging barriers. For example, if someone consciously desires financial abundance but subconsciously harbours beliefs of scarcity or unworthiness, they may struggle to achieve their financial goals.
Overcoming Limiting Beliefs and Reprogramming the Subconscious Mind
It is crucial to address and reprogram limiting beliefs to unleash the full potential of the subconscious mind. Identifying these beliefs requires introspection and self-awareness. Through practices like journaling, meditation, or working with a coach or therapist, individuals can uncover subconscious patterns that hinder personal growth.
Once limiting beliefs are identified, various techniques can be used to reprogram the subconscious mind:
Affirmations

As mentioned earlier, daily repetition of positive affirmations can gradually replace limiting beliefs with empowering ones.

Emotional Freedom Technique (EFT)

EFT, or tapping, combines acupressure and affirmations to release emotional blockages and reprogram the subconscious mind.

Visualisation

Regular visualisation practices can help align the subconscious mind with conscious desires.

Gratitude

Practicing gratitude can shift focus from scarcity to abundance, rewiring the subconscious mind to see opportunities rather than obstacles.
The subconscious mind is a profound reservoir of beliefs and emotions that significantly influence our experiences and perceptions of reality. Understanding its magnificence and learning to harness its power can lead to remarkable personal growth, success, and fulfilment. By reprogramming limiting beliefs and aligning conscious intentions with subconscious beliefs, individuals can unlock the mind's full potential, creating a life of abundance, joy, and purpose. Embrace the magnificence of your subconscious mind, for within it lies the key to unlocking your true potential and creating a life that reflects your highest aspirations and dreams.
History
Sigmund Freud, a well-known Austrian psychologist, introduced the concept of deeper levels of information processing, which has since been examined and explored by several psychologists, researchers, and academics. Freud's theory of the mind is still relevant today, and brain imaging studies have revealed that the processing pathway determines how deep a thought is.