In the realm of holistic healing, Infinity Healing stands out as a profound and innovative approach to wellness and self-discovery. At its core, Infinity Healing is founded on the concept of infinity, the symbol of eternity and boundless expansion. This healing modality recognizes that the universe is a limitless source of energy, and within this infinite potential lies the keys to healing and transformation.
Book a Consultation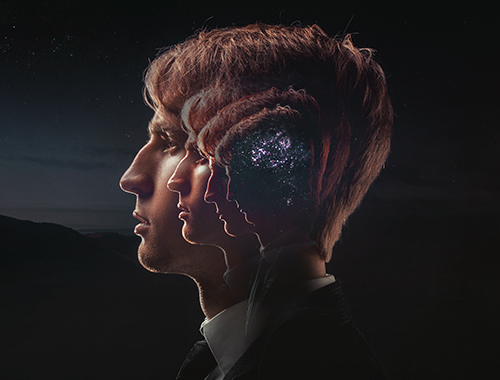 The principles of Infinity Healing are influenced by quantum physics and metaphysical beliefs, acknowledging the interconnectedness of all beings and the power of intention to influence reality.
The healing sessions involve channelling infinite energy and directing it towards the client's areas of need, encouraging the release of blockages and the restoration of harmony within the mind-body-spirit system. Infinity Healing practitioners believe that by tapping into this cosmic energy, individuals can access profound healing on each level – physical, emotional, spiritual and mental.
Book a Consultation
Power of Infinity taps into the innate ability to heal possessed by every mortal. It taps into one's life energy, which along with universal energy, heals different aspects of life. It is amalgamated with Mantra infusion. Initiation and attunement are done during the program to ensure the participants can use the modality effectively. It is beneficial for scanning, cleansing, healing, and protecting – all at the same time.
Through the use of a variety of transformational practices, teachings, and instruments that increase consciousness, perspective, and possibilities in one's life, the Infinity Healing Practice seeks to awaken the innate capacity for healing and taps into inner wisdom. The techniques used by the Infinity Healing practice serve to clear, hone, and identify the use of empathic talents as well as soothe and re-pattern the survival brain, restoring healthy nervous system functioning, engaging inner knowing, and engaging inner knowing.
The Infinity Healing Practice can be utilized alone as a private practice, for individual use, or in conjunction with a variety of different modalities, including acupuncture, education, bodywork, massage, reiki, physical therapy, and psychotherapy.
It is also known to enhance one's intuition and spirituality by providing clarity on a deeper level which helps people come out of their comfort zone.
The process involves four steps
Scanning

This involves scanning one's body for any blockages, negative energies or thoughts that are affecting your overall health through your chakras (energy centres).

Cleansing

This involves releasing all negative energies from your body by sending them back to where they came from through your chakras (energy centres).

Healing

This involves healing yourself by sending positive energies into your body through your chakras (energy centres).

Protecting

This involves creating a shield around you so that you can protect yourself from any negative energies or thoughts coming from outside sources during meditation sessions or even when doing other activities like working
The Benefits of Infinity Healing
Physical Healing

Infinity Healing can promote physical healing by addressing the root causes of ailments and supporting the body's natural ability to restore balance and well-being.

Emotional Release

The healing process can facilitate the release of repressed emotions, traumas, and negative thought patterns, allowing individuals to experience emotional freedom and inner peace.

Mental Clarity

Infinity Healing can clear mental fog and promote mental clarity, enabling individuals to gain insights and make empowered decisions.

Spiritual Growth

Infinity Healing can facilitate profound spiritual growth and self-discovery by connecting to the infinite source of wisdom and guidance.

Stress Reduction

The healing energy can help release tension and stress, promoting relaxation and a sense of inner calm.

Empowerment

Infinity Healing empowers individuals to take an active role in their healing journey, fostering a sense of self-empowerment and personal responsibility.

Self-Discovery

Through the healing process, individuals may gain deeper insights into themselves, their life purpose, and their unique gifts and talents.
Unlock the transformative power of Infinity Healing. Experience physical healing, emotional release, mental clarity, and spiritual growth.
Embrace your wholeness and connect with boundless healing energy. Book your session now to discover a life of limitless possibilities and radiant transformation. Embrace the journey within you.